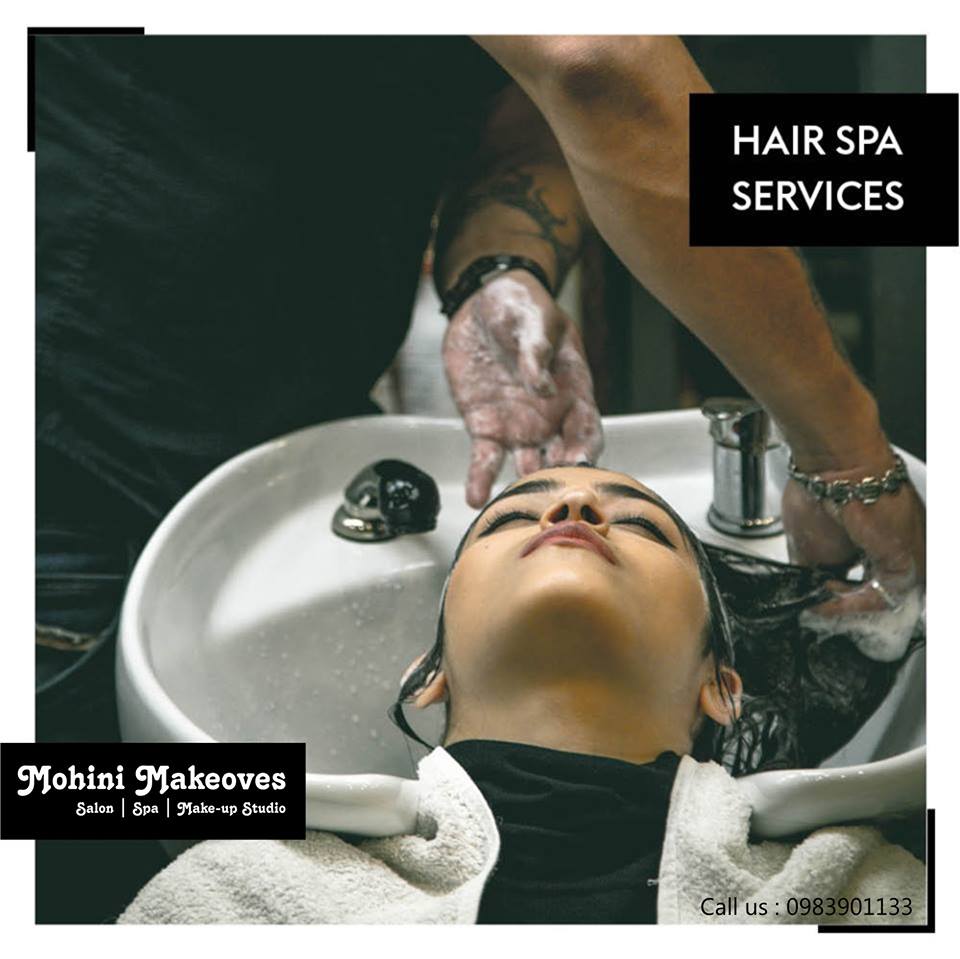 12 Feb, 2019
Mohini makeover understands that every girl deserves good looks and trendy style. Mohini makeover keeps themselves always updated with new styles and makeup products launched in the market. They understand how a hair style effects a girl's life and how could they provide good looks to a girl by which the girls would not feel inferior at front of anyone. In Lucknow they have provided good looks to so many girls and still they are serving their qualities with the help of Mohini salon in Lucknow. It has been found in girls and ladies that they always live worried about their hair problems so now you don't need to worry Mohini makeover has all the solutions regarding to your hair problems.
How to resolve the hair problems with Mohini makeover
In Mohini makeover, the hair stylists are very friendly and they understand well that how to resolve the hair problem. The service of Mohini makeover related to hair stylist is very convincing and they have all the equipments, herbal products and stuffs to give you proper hair treatment. Hair stylists in Mohini makeover are active listeners and they hear you very carefully and try to understand your expectation towards them. The hair stylists are updated with everything regarding hairs and very much experience in giving you any kind of trendy style currently running in between girls. Usually girls face problems regarding damage hair and dandruff and hair loss so they also suggest you proper solution regarding your hair problems.
The services you get regarding hair in Mohini makeover
Keratin Treatment: - Keratin is the protective protein which strengthens your hair and provides you long beautiful and attractive hairs. Keratin is the protein derived from bird's feather, horn and from the skin of the animals. Keratin is worldwide used protein for hair treatment and it has been observed in every case that it has the best result in curing damage and frizzy hair. This treatment can only be done under a hair expert's supervision and you can easily get the service at Mohini makeover salon in Lucknow.


Hair rebounding and coloring: - Nowadays straight and shiny hairs are very much famous amongst girls. Mohini makeover know that in process of straitening hair every stylist used chemicals to provide you sleek shiny and straight hair so in that case they only use good chemical which would not harm the hairs in future. You can also take suggestion regarding hair colors. There are so many colors who love to brown and red hair color. So if you are interested in keeping colored hairs Mohini makeover is the best place for hair coloring. You can ask any kind of hair color and you can also take suggestion that which color will suits on your hair and your face.


Hair styles: You can choose any kind of hair style and request them to provide you that hair style. You can also call their makeup artist at your doorstep to give you a cool new hair styles, Mohini makeover service is always happy to make you gorgeous.